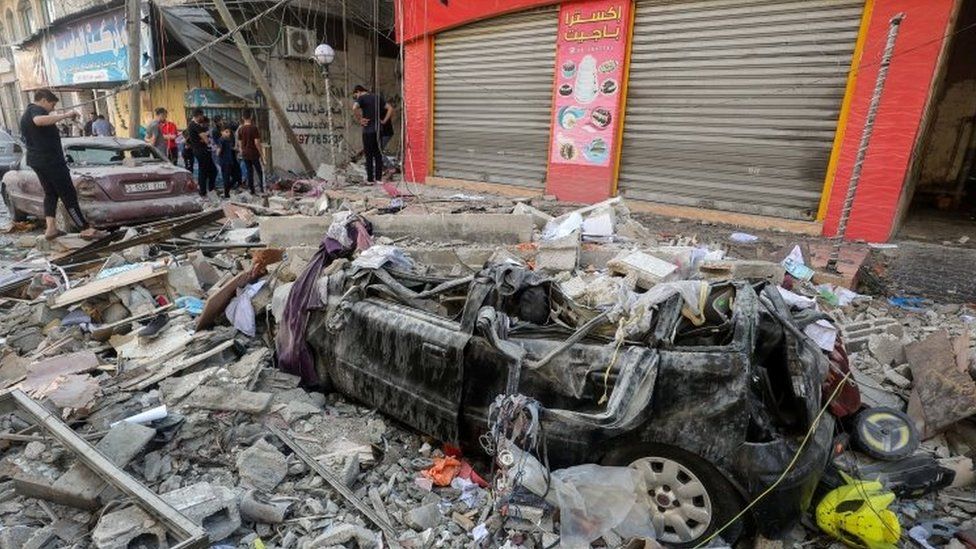 Israel says it has targeted the homes of Hamas commanders as deadly fighting with Palestinian militants in the Gaza Strip enters a 10th day.
Israel said it had tried to kill Hamas military chief Mohammed Deif "several times". Overnight, two militants died in a strike on an apartment.
Fresh barrages of rockets were also fired into Israel, with Hamas saying it had targeted an air base in the south.
Ceasefire moves continue behind the scenes but have made little headway.
France filed a resolution calling for an end to the violence with the UN Security Council in co-ordination with Egypt and Jordan, but it is only a draft. The US has been blocking attempts to issue a joint statement, although it has called for a ceasefire.
Israel's Prime Minister Benjamin Netanyahu has said its military operation in Gaza will continue "as long as needed" but also told authorities in the south that it could end within "several days".
The fighting began after weeks of rising Israeli-Palestinian tension in occupied East Jerusalem that culminated in clashes at a holy site revered by both Muslims and Jews. Hamas, which controls Gaza, began firing rockets after warning Israel to withdraw from the site, triggering retaliatory air strikes.
At least 219 people, including almost 100 women and children, have been killed in Gaza so far, according to its health ministry. Israel has said at least 150 militants are among those killed in Gaza. Hamas does not give casualty figures for fighters.
In Israel 12 people, including two children, have been killed, its medical service says. Israel says some 3,750 rockets have been fired towards its territory by militants in Gaza.
Hamas 'set back by years'
The rocket barrages and Israeli air strikes continued overnight.
The Israeli military said that its fighter jets attacked military infrastructure and the homes of Hamas commanders in Gaza.
The BBC's Rushdi Abualouf in Gaza says two Palestinian militants were killed in an apartment in a building in central Gaza City as Israeli warplanes carried out more than 70 strikes.
About 50 strikes targeted the southern Gaza Strip city of Khan Younis, with attacks on militants group training facilities, a Hamas run security compound, roads and farms, our correspondent says.
Israel Defense Forces (IDF) spokesman Brig Gen Hidai Zilberman said: "Throughout the operation we have tried to assassinate Mohammed Deif. We've tried to kill him several times."
Mohammed Deif is the head of the Hamas's military wing, the Izzedine al-Qassam Brigades, and has survived repeated attempts on his life, including in the last major conflict in 2014. He tends to stay in the background and his whereabouts remain unknown.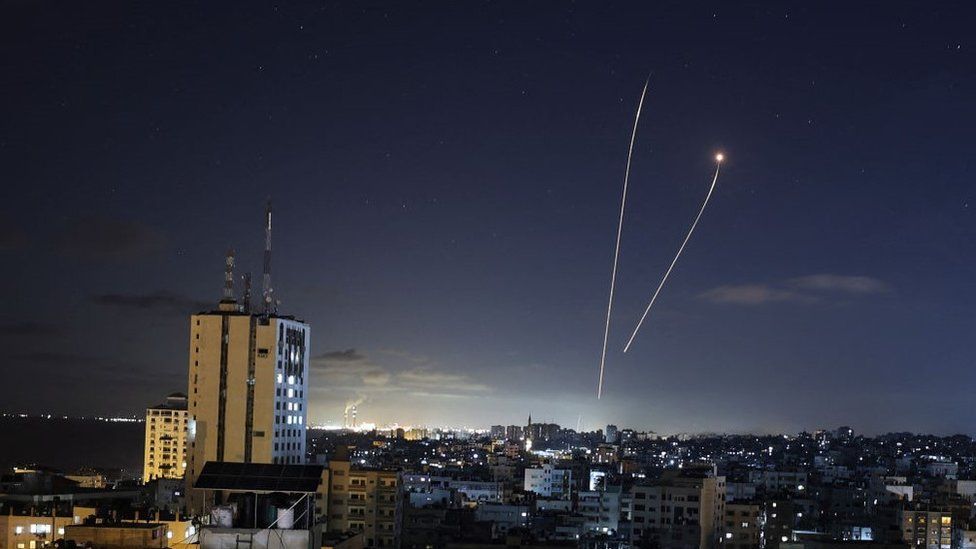 In Israel, sirens sounded over parts of the south as Hamas said it had launched rockets at the Palmachim air base for a second time. Sirens sounded too in central Israel.
Of the 3,750 rockets fired from the Gaza Strip since the fighting began, 550 have fallen short in Gaza, according to the IDF. Israel's Iron Dome missile defence system has intercepted about 90% of the rockets that have crossed into Israeli territory, it says.
The IDF estimated that at the start of the conflict, Hamas and Islamic Jihad, the two main groups in Gaza, had an arsenal of about 12,000 rockets or mortars.
Mr Netanyahu said the Israeli operation had "set Hamas back by many years", dealing it "unexpected blows".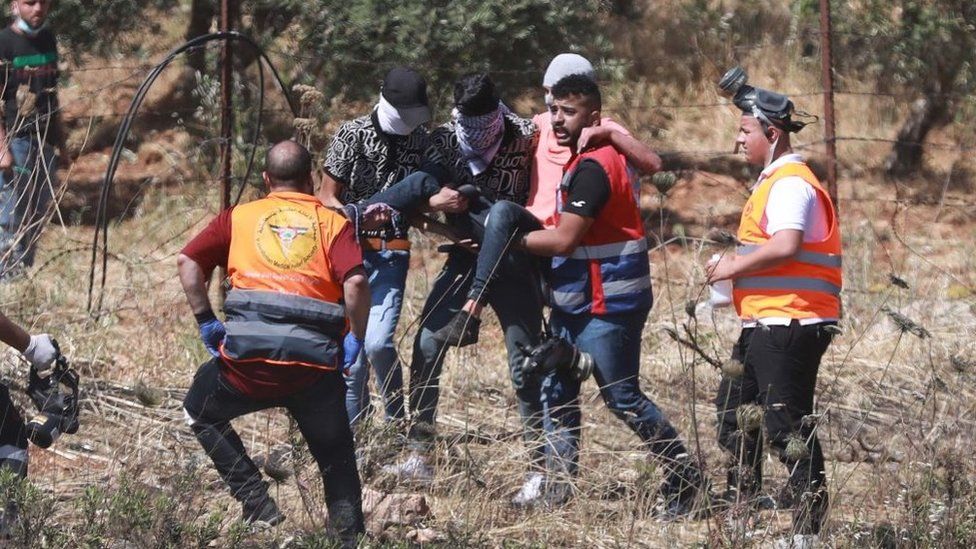 There has also been unrest within Israel and in the occupied West Bank and East Jerusalem, where Palestinians took part in a general strike on Tuesday. There were clashes in several locations.
Diplomatic deadlock
In New York on Tuesday, the latest meeting of the UN Security Council again failed to reach agreement.
France said its draft resolution was compiled during a video-conference with Egypt's leader Abdul Fattah al-Sisi and Jordan's King Abdullah II.
The Palestinian representative at the UN, Riyad Mansour, called the Security Council's failure to express a unified position "shameful".
The US, the EU and other powers have called for an end to the conflict.
The BBC's Yolande Knell in Jerusalem says reports began circulating that a truce – brokered by Egypt – could come into force within days. However, these were quickly denied.
A senior Israeli official said there were no agreements or commitments. A Hamas leader said that efforts by mediators were "serious and continuous" but that Palestinian demands had to be met.
UN humanitarian chief Mark Lowcock said the fighting had caused "immense suffering" and "must stop".
"I call on all parties to the hostilities to agree to a humanitarian pause to allow for emergency humanitarian relief distribution," he said.
Meanwhile, the US has accused Turkish President Recep Tayyip Erdogan of making anti-Semitic remarks about Israel.
He accused Israel of "terrorism" against the Palestinians and recently said: "It is in their nature". He then called Israel "murderers" and used terminology widely seen as promoting anti-Semitic stereotypes.
"The United States strongly condemns President Erdogan's recent anti-Semitic comments regarding the Jewish people and finds them reprehensible," state department spokesman Ned Price said in a statement.
"We urge President Erdogan and other Turkish leaders to refrain from incendiary remarks, which could incite further violence," he said.

What caused the violence?
The fighting between Israel and Hamas was triggered by days of escalating clashes between Palestinians and Israeli police at a holy hilltop compound in East Jerusalem.
The site is revered by both Muslims, who call it the Haram al-Sharif (Noble Sanctuary), and Jews, for whom it is known as the Temple Mount. Hamas demanded Israel remove police from there and the nearby predominantly Arab district of Sheikh Jarrah, where Palestinian families face eviction by Jewish settlers. Hamas launched rockets when its ultimatum went unheeded.
Palestinian anger had already been stoked by weeks of rising tension in East Jerusalem, inflamed by a series of confrontations with police since mid-April.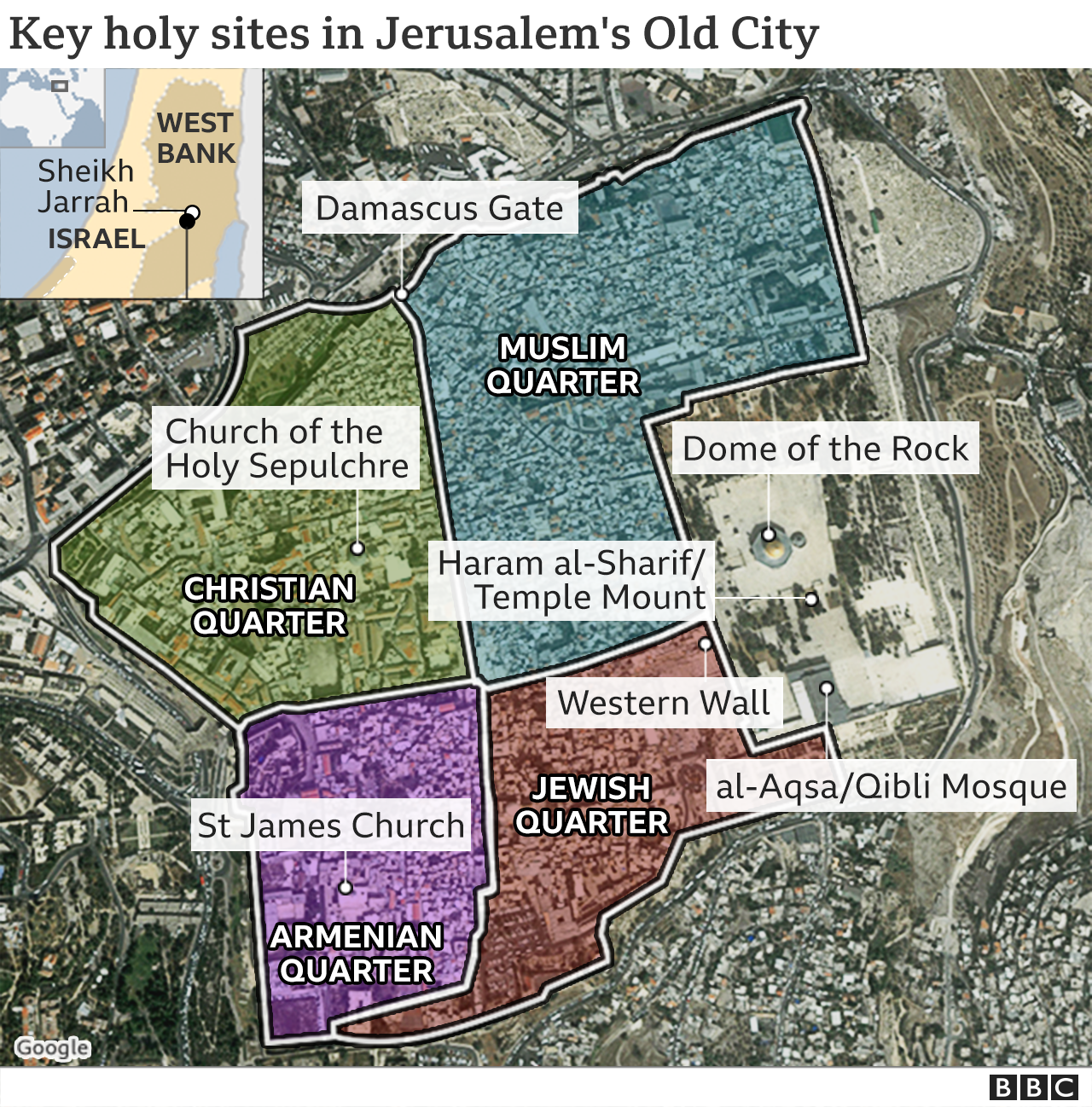 It was further fuelled by Israel's annual celebration of its capture of East Jerusalem in the 1967 Middle East war, known as Jerusalem Day.
The fate of the city, with its deep religious and national significance to both sides, lies at the heart of the decades-old Israel-Palestinian conflict. Israel in effect annexed East Jerusalem in 1980 and considers the entire city its capital, though this is not recognised by the vast majority of other countries.
Palestinians claim the eastern half of Jerusalem as the capital of a hoped-for state of their own.