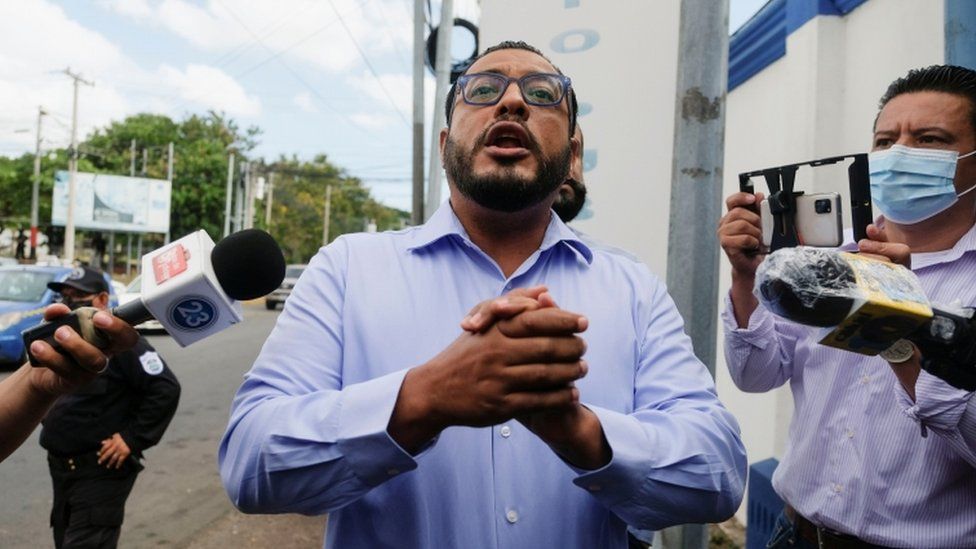 Authorities in Nicaragua have arrested two more potential presidential challengers to veteran leader Daniel Ortega in elections later this year.
Felix Maradiaga and Juan Sebastián Chamorro have been accused of terrorism and plotting against Nicaragua's sovereignty and independence.
They were held under a controversial new security law passed in December by Mr Ortega's government.
Two other opposition leaders have been arrested in recent days.
The US branded Mr Ortega "a dictator" following Tuesday's arrests.
Last week, opposition leader Cristiana Chamorro was placed under house arrest for alleged money laundering, which she denies.
And on Saturday another opposition figure, Arturo Cruz, was detained at Managua airport as he arrived from the US.
President Ortega, 75, is seeking a fourth consecutive term in November's election.
On Tuesday, Mr Maradiaga, 44, was summoned to the public prosecutor's office in Managua and after being questioned he left the building, saying: "I am going to stay in the running for the presidential candidacy."
According to reports, police then stopped him and his lawyer in their car. An opposition spokesman said Mr Maradiaga had been beaten by police during the arrest and that his whereabouts were unknown.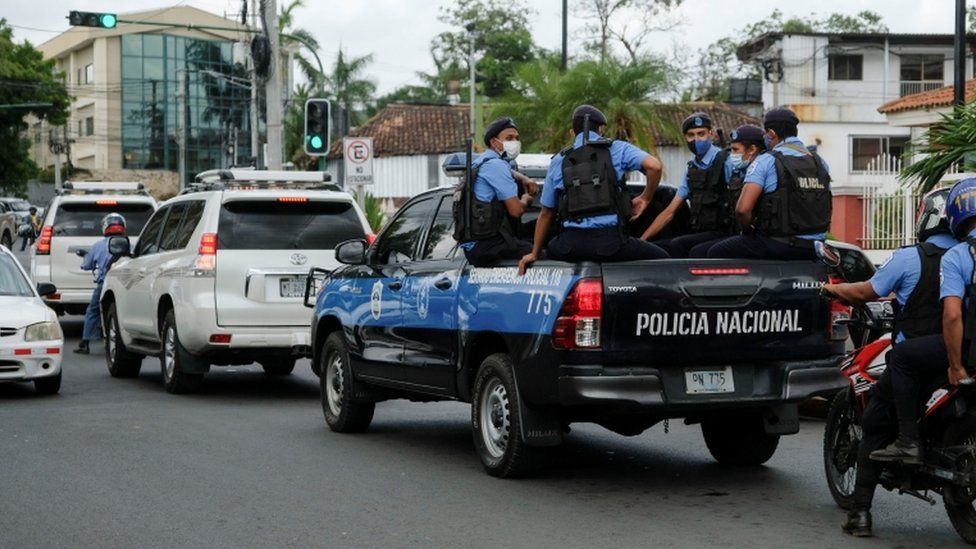 Shortly afterwards, Juan Sebastián Chamorro – a cousin of Cristiana Chamorro – was detained at his home outside Managua.
Separate police statements said the arrests were carried out for the same reasons – for "carrying out acts that undermine independence, sovereignty, and self-determination, inciting foreign interference in internal affairs, and calling for military interventions".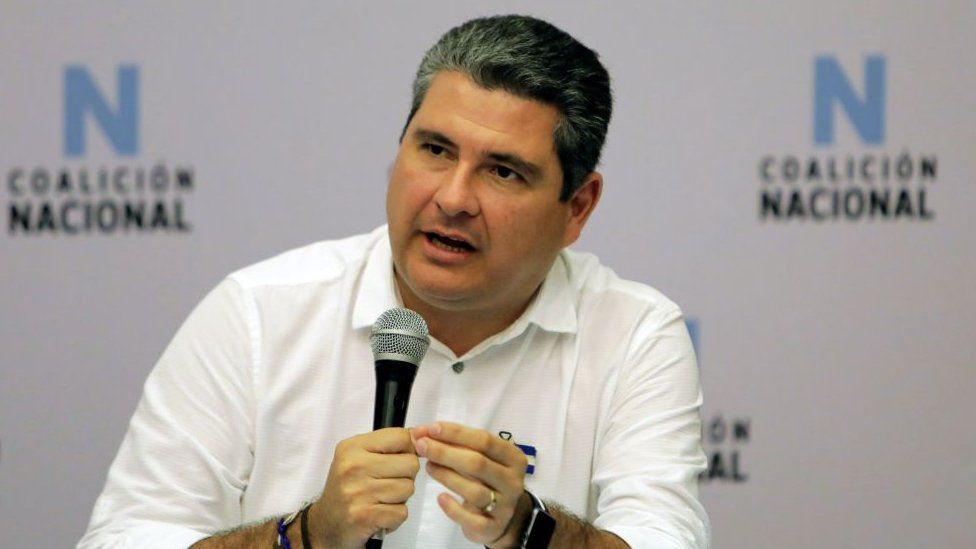 The men are also accused of using "financing from foreign powers to carry out acts of terrorism and destabilisation".
Tweeting after Mr Maradiaga's arrest, the top US diplomat for Latin America, Julie Chung, said the move "should resolve any remaining doubts about Ortega's credentials as a dictator".
Presidential candidate Felix Maradiaga's arbitrary arrest- the 3rd Nicaraguan opposition leader arrested in 10 days – should resolve any remaining doubts about Ortega's credentials as a dictator. The international community has no choice but to treat him as such.

— Julie Chung (@WHAAsstSecty) June 8, 2021

José Miguel Vivanco, the Americas director for Human Rights Watch, also took to Twitter, saying: "In the last 30 years, I've never seen anything like it. Multilateral efforts are urgently needed to stop Ortega."
The charges stem from a law passed in December that targets "those who ask for, celebrate and applaud the imposition of sanctions against the Nicaraguan state".
Its backers say it is to defend Nicaragua's sovereignty against hostile foreign influence but critics say it is designed to stop opposition politicians from standing in the election.
The US and the European Union have both imposed sanctions against Mr Ortega and his government.
Arturo Cruz, 67, is being held in pre-trial detention while prosecutors investigate allegations of "provocation… and conspiracy to commit harm to national integrity".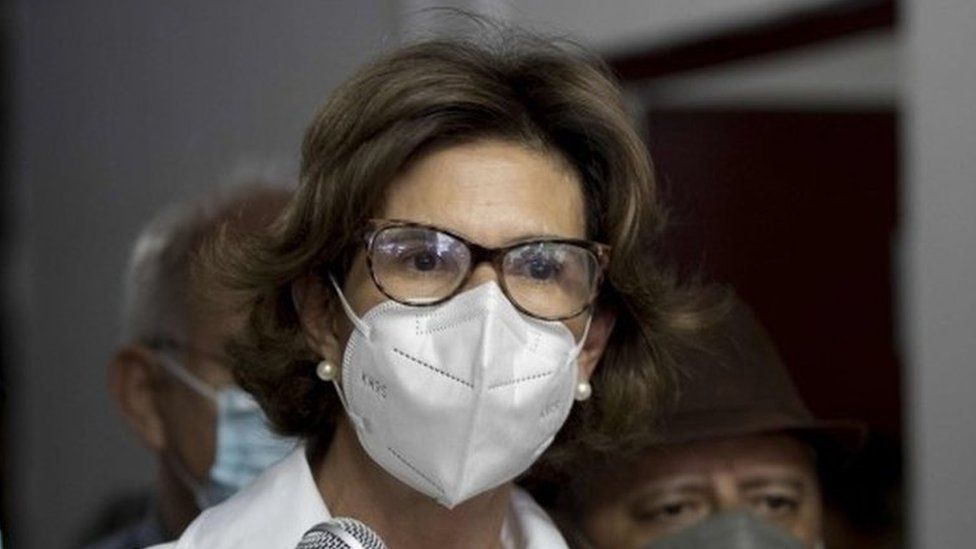 Cristiana Chamorro, 67, was placed under house arrest days after announcing that she would seek to become the presidential candidate for the opposition Citizen's Alliance.
She is seen by many in the opposition as their best hope of defeating Mr Ortega at the ballot box. Her mother beat him in the 1990 presidential poll.