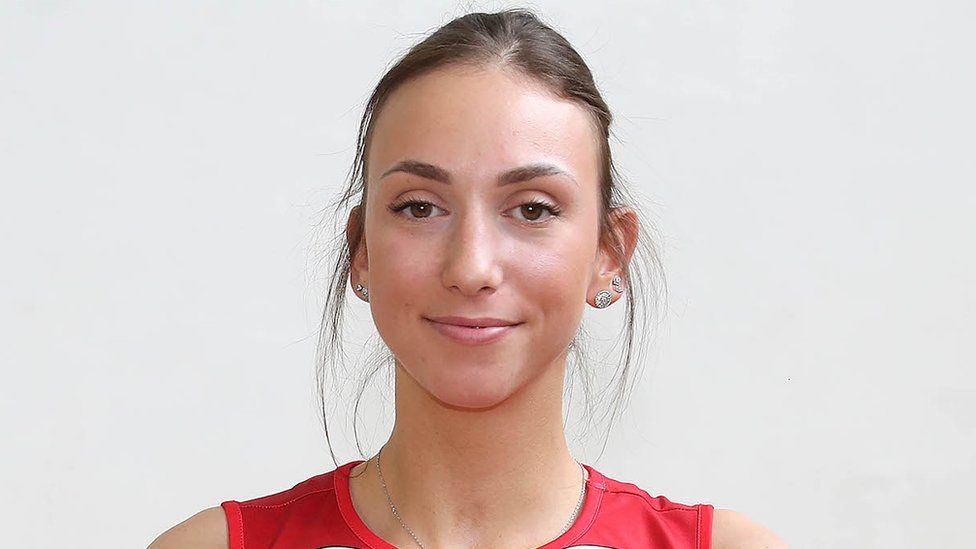 A Serbian volleyball player has been banned for two matches after making a racist gesture during a game against Thailand last week.
Sanja Djurdjevic was pictured on camera narrowing her eyes with her fingers, causing outrage from fans online.
The player has since apologised along with the Volleyball Federation of Serbia, who described the incident as a "simple misunderstanding".
The federation has also been fined 20,000 Swiss francs (£15,832; $22,392).
The money will be donated to "a cause tackling discriminatory behaviour and/or to fund educational programmes on cultural sensitivity for the global Volleyball Family," the International Volleyball Federation (FIVB) announced on Tuesday.
Djurdjevic will miss her team's upcoming matches against Belgium and Canada.
According to Vice, Djurdjevic apologised in a series of posts on her Instagram account before it was set to private.
"We apologise sincerely to the Thailand team, people of Thailand and to all of you affected by this," the federation wrote on Facebook.
"Please don't blow this out of proportion! Sanja is aware of her mistake and she immediately apologised to the whole Thailand team. She only wanted to show her teammates 'let's start playing defence like them now', she didn't mean any disrespect. Of course, it was unfortunate."
The incident comes amid a rise in anti-Asian rhetoric and attacks on Asian people since the coronavirus pandemic began last year.
In the US, advocacy group Stop AAPI said it had received more than 2,800 reports of hate incidents directed at Asian Americans and Pacific Islanders nationwide last year.