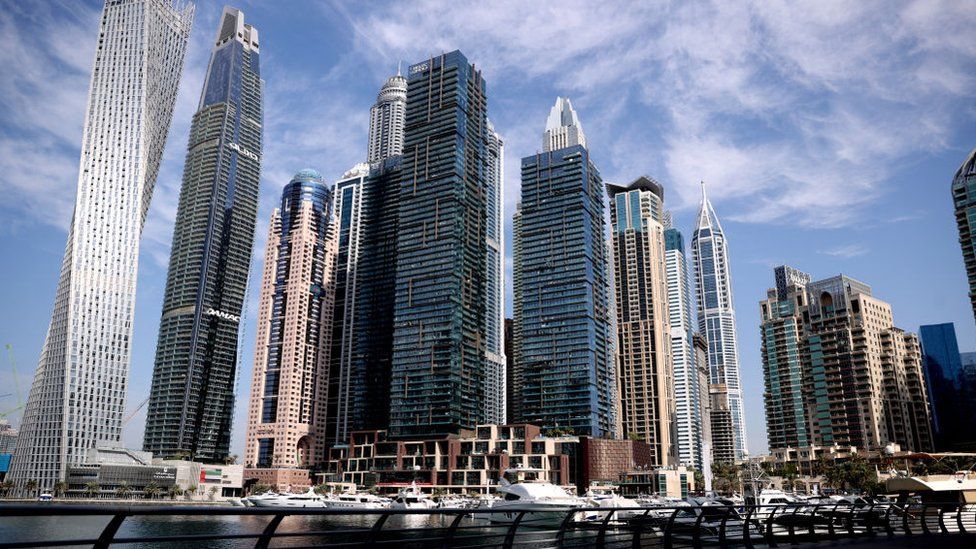 A group of activists detained in the United Arab Emirates (UAE) are enduring conditions that may amount to torture, a UN expert says.
UN Special Rapporteur Mary Lawlor says the five detainees are being held in solitary confinement for long periods and had their air conditioning switched off in temperatures above 40C.
She called for them to be immediately released after eight years in jail.
The Emirati authorities have not responded to the allegations.
Their sentences were "excessively severe" and they should have "never been detained in the first place for legitimately exercising the freedoms that all people are entitled to", said Mary Lawlor, the UN's special rapporteur on the situation of human rights defenders.
Ms Lawlor says there are "worrying allegations that they are subjected to long periods in solitary confinement, which could amount to torture".
She also said there were allegations they were being left without air conditioning as temperatures rose above 40C, and that windows were being covered to prevent prisoners from seeing sunlight.
Their access to legal counsel during the trial may have also been severely curtailed, the UN said.
After the 2011 Arab Spring uprising, the UAE launched a crackdown on Islamists it accused of being part of the Islamist group al-Islah, which the authorities say has links to the Muslim Brotherhood that plotted to the overthrow the government.
Political parties and demonstrations are banned in the UAE, which comprises seven sheikhdoms run by ruling families.
The UAE's media office did not immediately respond to the BBC's request for comment on the latest allegations. The country has previously dismissed such accusations as unsubstantiated.