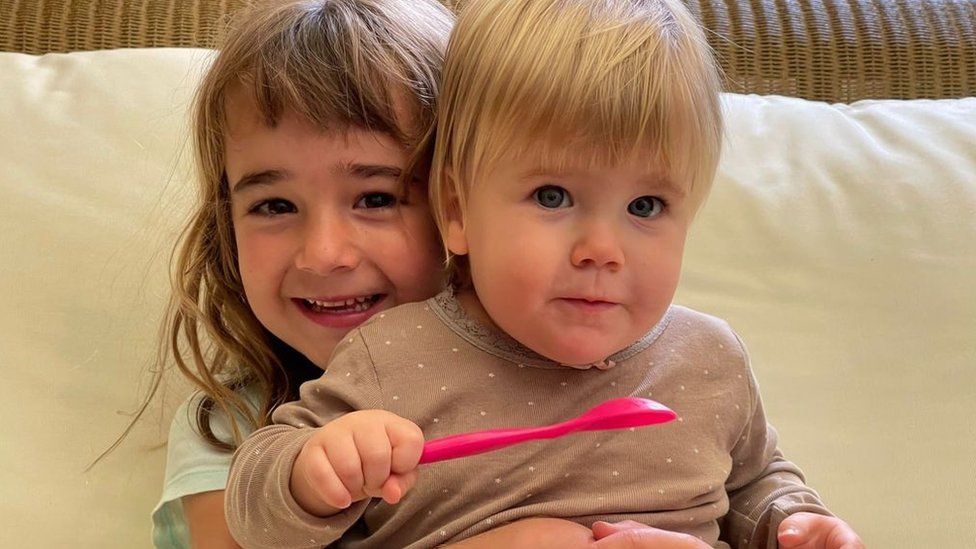 A deep-water search for the body of a one-year-old girl, believed murdered by her father, is continuing off Tenerife in the Canary Islands.
An investigating judge alleges Anna Gimeno Zimmermann and her six-year-old sister Olivia were killed by their father Tomás to "cause the greatest pain imaginable" to their mother.
Olivia's body was found in the sea on Thursday, in a bag tied to an anchor.
Spanish Prime Minister Pedro Sánchez said the whole country was in shock.
There have been nationwide protests against domestic violence, with hundreds of people – especially women and children – holding dolls and soft toys in memory of the young girls.
Anna and Olivia were reported missing on 27 April, after Mr Gimeno arranged to spend the afternoon with them. He is also missing, presumed dead by the Spanish Civil Guard.
A nine-page report by an investigating magistrate was released on Saturday and details have been reported in the Spanish press. Based on the police investigation, it outlines what Mr Gimeno, 37, is alleged to have done leading up to his daughters' deaths, and afterwards.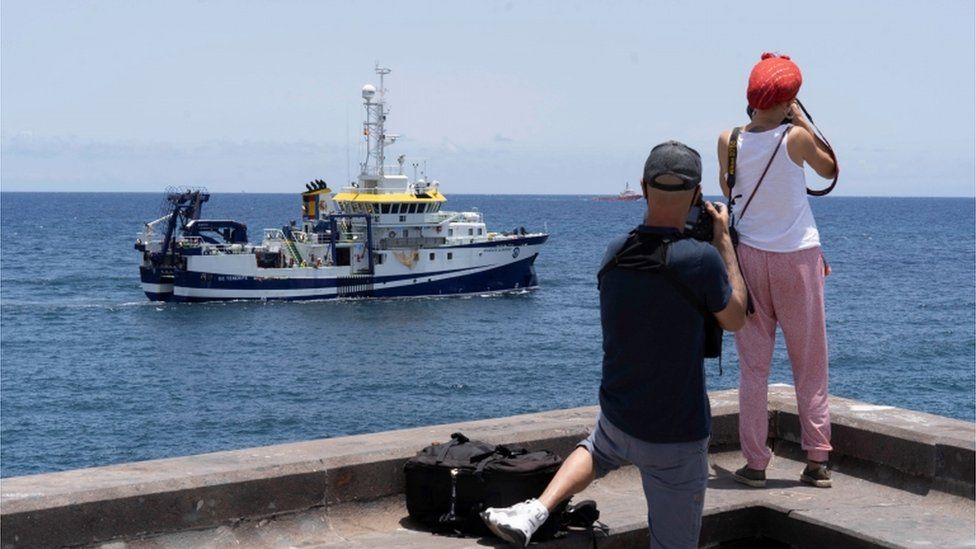 Tomás Gimeno and the girls' mother, Beatriz Zimmermann, had dated since they were teenagers but broke up last year during the pandemic. While both had formed new relationships, Mr Gimeno would send Ms Zimmermann "offensive and insulting" messages, the magistrate's report says.
It concludes that Mr Gimeno "most likely" murdered his daughters in a "planned and premeditated fashion", including leaving his pet dog, bank cards with the pin numbers, and car keys at his parents' house. He also gave his new girlfriend €6,200 ($7,500; £5,400) in cash and a goodbye letter.
The court document alleges Mr Gimeno killed his daughters in his house on the day they were reported missing. It says he then drove their bodies to the port, sailed his boat out to deep water off the coast of Tenerife and, at about 22:30, threw bags containing the bodies overboard, having weighed them down with heavy objects.
He "sought to create uncertainty as to the destination of his daughters by hiding their bodies in places… where he thought that they would never be found", the report alleges.
"All of this after announcing to his ex-wife, as well as his relatives, that he was leaving with Olivia and Anna and that they would never be seen again."
The next afternoon, his boat was found drifting at sea. Anna's car seat was also discovered floating in the water.
Olivia's body was found in the bag 44 days later, at a depth of 1,000m (3,280ft). Another bag next to it was empty.
Mother's open letter
On Sunday, the children's mother published an open letter to the public.
Beatriz Zimmermann wrote that it was "the most monstrous act a person can commit: killing their own innocent children".
"When they told me the news, the world came crashing down on me, and as hard as it is, at least now I can mourn their loss," she said.
"It hurts my soul that I can't have saved their lives. I wish I had been there at that moment holding their hands so we could die together… But that couldn't be, because Tomás wanted me to suffer searching endlessly for them all my life."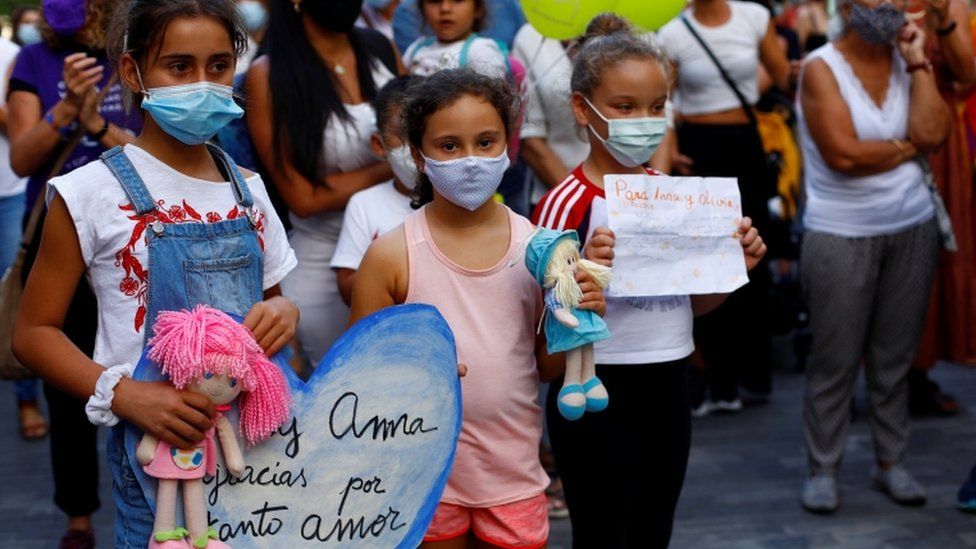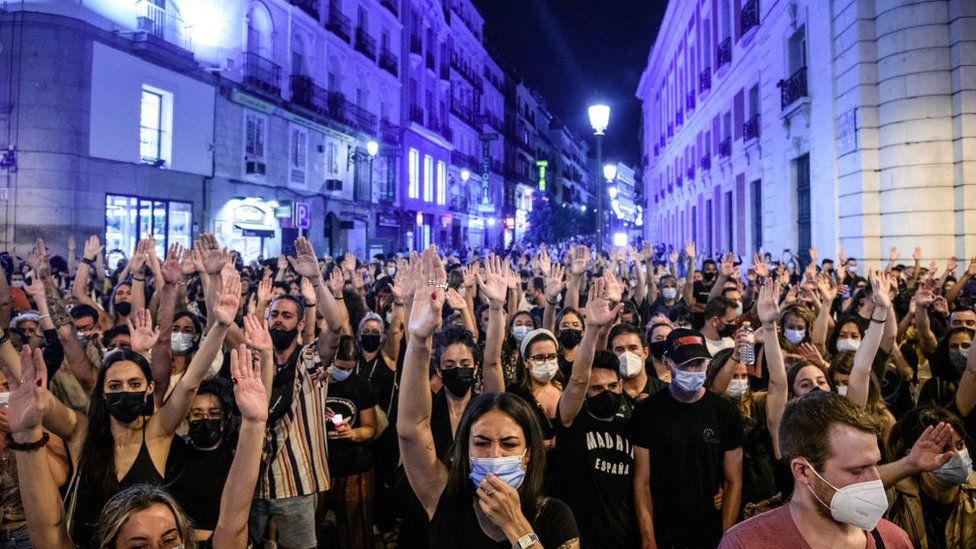 Nationwide protests
The sisters' case has shaken Spain, and there have been a number of protests against gender-based violence.
On Friday, about 1,000 people – mainly women and children – came out to protest in Santa Cruz de Tenerife. One young girl was holding a sign that read "Stop killing us," reports Spanish daily El País.
Since 2013, 39 minors have been killed in Spain either by their father or a partner or former partner of their mother, the government says.
If you are affected by issues raised in this article, help and support from organisations in the UK is available via the BBC Action Line.