>> Enter to win a trip to NurseCon at Sea, Bahamas by 3/23/22! 
Scroll down to see how to get FIVE extra entries! 
We teamed up with Nurse Blake for an EPIC giveaway!!  Blake told nurse.org all about his inspiration to start NurseCon at Sea!
"I've been a nurse for 8 years now and I remember back when I was in nursing school I thought that the nursing community was being underserved by hospitals, large companies, and some nursing associations. This led me to create NurseCon at Sea which is an annual nursing conference that takes place on a cruise ship. This started as a small idea and is now a conference that provides not only fun and a community, but high quality accredited nursing courses to attendees. We have 3 full-time DNP educators that lead over 20 instructors to provide CNEs during the conference. My favorite part of NurseCon at Sea is the amazing community. Unlike other conferences that focus on a specific specialty, we bring nurses together from all over the world of different ages, backgrounds, and specialties," Nurse Blake
Win a Trip To NurseCon at Sea, Bahamas!
Nurse.org teamed up with Nurse Blake to give away a trip to NurseCon at Sea, Bahamas, April 24-27, 2023!
GIVEAWAY DETAILS:
Get 5 extra entries: 
Show us your scrubs! Post a picture on social media of YOU in your favorite scrubs and tag @nurse_org and @nurse.blake to get FIVE extra entries!
>> Enter to WIN a trip to NurseCon at Sea (Bahamas) April 24-27, 2023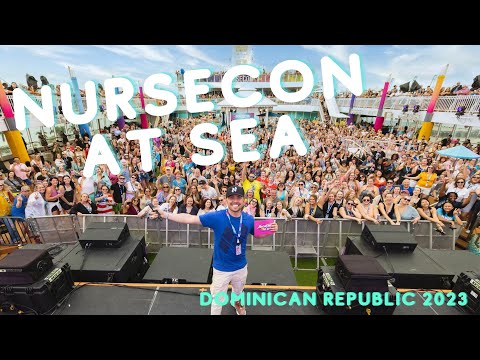 Nurse.org's Popular Articles and Resources